We offer a full line of brake controllers from a variety of manufacturers including Tekonsha and Husky.  
Prodigy® P2
Features:
Reverse battery protection for both vehicle and breakaway
Designed to work with electronic over hydraulic brake systems
Numerous mounting options – including 360 degree vertical rotation
Digital display depicts voltage delivery to trailer during braking
No level adjustment necessary – it adjusts itself to varying terrain as you
drive
Great for backing into tough spots! Works proportionally in reverse with
the ability to disable when not needed
Produces stops that are in proportion to vehicles deceleration rate
"Boost" feature gives users the ability to apply more initial trailer braking
power when towing heavier trailers
Continual diagnostics check for proper connection, shorted magnet
conditions and much more
Quick and easy disconnect feature allows user to remove and store the
control when not in use
Electric trailer brake control for up to 4 braking axles
Limited lifetime warranty
Voyager®
Voyager® Features
The unit is more attractive, easier to install, and makes better use of
space.
Recessed controls protect gain and level settings from accidental
readjustment.
Ergonomically designed control lever for easy, accurate gain and level
settings.
Traditional 4-wire hookup and under-dash U-bracket assure secure and
permanent installation.
System is compatible with virtually any 12-volt, negative ground tow
vehicle, foreign or domestic.
Broad control range makes setting quick and easy.
The green LED display tells you that the unit is on and there is a complete
circuit with the trailer brakes.
As braking power is applied, the LED changes color gradually from green
to red, to indicate relative braking power.
The advanced electronics in the Voyager minimizes false braking, to give
you a smoother ride, even on the roughest roads.
Voyager has a five-year limited warranty.
Weight distribution hitches evenly distribute weight over the entire length of tow vehicle and trailer, resulting in a more level ride with more control and stability, better braking, less strain on vehicle and increased towing capacity. Husky's hitch head design reduces installation time and allows easy access to the hitch ball shank. The hitch head features a built-in sway control ball platform and accepts different spring bar capacities for maximum versatility and reduced inventory. Black polyester finish resists rust and corrosion. Lift brackets allow safe and easy hitch hook-up. Interchangeable spring bars fit left or right sides of hitch head. Includes assembly hardware and chains.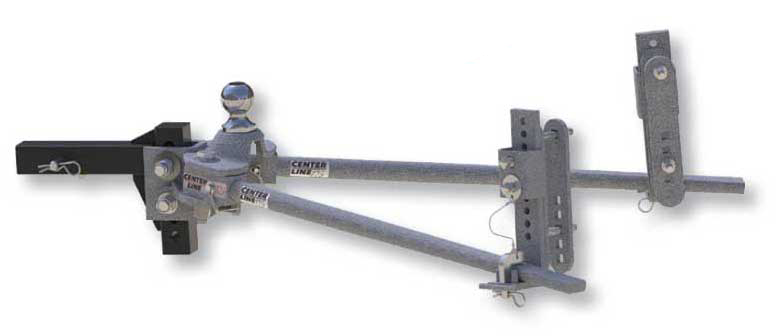 We're the towing experts. ROADMASTER is devoted to developing and manufacturing the highest-quality tow bars, tow bar brackets, supplemental braking systems and anti-sway bars available — everything to make your towing experience safe and pleasurable.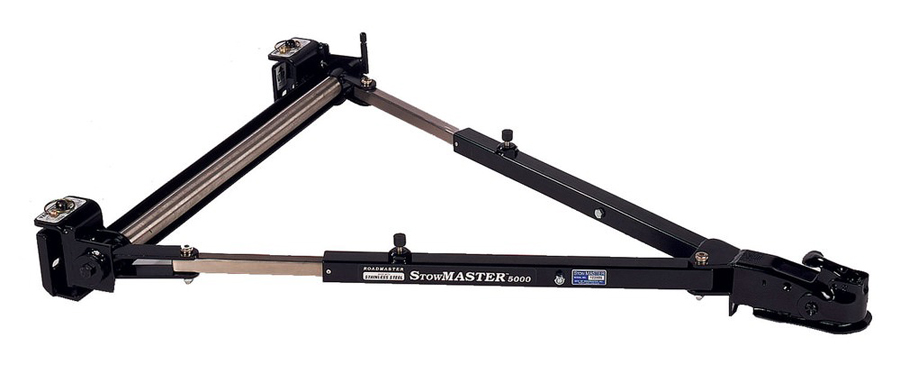 We offers a extensive line of electrical products to keep you safe and legal when you tow.
T-connectors and Wiring Kits to fit almost any vehicle
Trailer Lights to fit all your needs!
We have the trailer plug to fit your needs.  4 Flat, 6 Way round, 7 Way RV, and 5 Flat are always in stock!
Adapters are available to convert the connection on your truck and trailer to match.